Meet the Team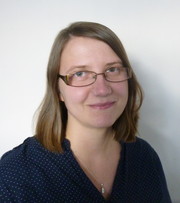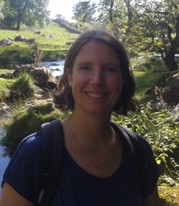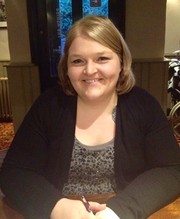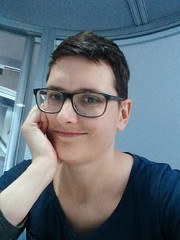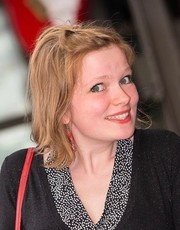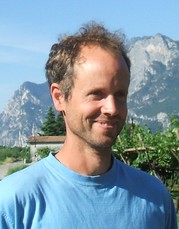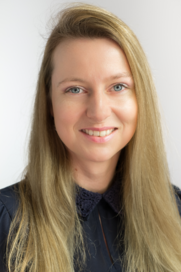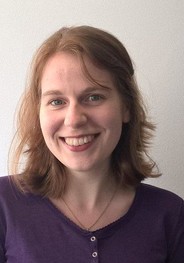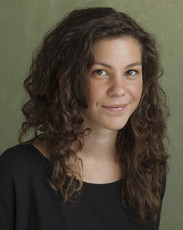 Antje Timmermann
Principal
Being from Manchester's twin city, Chemnitz, I feel proud of this relationship between my two home towns and I want to create the opportunity for all learner's of the German language to experience the German culture by establishing contacts with natives, either by cultural exchanges, events and partnership programmes. I hold a degree in Business Administration and an MA in Creative and Cultural Industries and have many years of experience in delivering cultural competence training.

Myrjam Müller-Molitor
Teacher
Hello! I'm a German teacher and came to live with my family in West-Yorkshire in November 2014. In Germany, I gained a University degree in teaching in 2001. I completed studies in Pedagogical Methods in 2004. In the City of Mainz (Germany), I acquired 6 years of teaching experience. As of February I am qualified as certified teacher in the UK holding QTS (Qualified Teacher Status) and teach German at the Deutsch Centre Manchester since October 2015.Teaching German is my passion and I am looking forward to welcome you in one of our classes.

Sabrina Wagner
Teacher
I am originally from Switzerland and came to the beautiful North-West of England in 2010. After successfully completing a CELTA (Cambridge Certificate in Teaching English to Speakers of other Languages) course and my MA in Translation and Interpreting Studies at the University of Manchester, I started teaching German evening classes at the University Language Centre Manchester, where I am also responsible for the Medical German classes. I have recently successfully completed a qualification in teaching German as a Foreign Language from the Goethe-Institut and I am also a certified examiner for the Goethe exams from A1 to C2 level.

Sylvia Kölling
Teacher
Originally from a small town near Dresden, I came to Manchester in 2006 to study for my Master's degree. Before that I studied to become a teacher of German and English whilst working as a tutor for pupils of all levels who needed some extra help with English and German. I care very much about language teaching and have taught and supported learners of German at all levels since moving to the UK. I'm looking forward to welcoming you at Deutsch Centre Manchester.
Annika Edge
Teacher / Freitagsklub
Having grown up in a bilingual family in Hamburg, I moved to the UK in 2011 for my Masters degree in International Event and Festival Management at Edinburgh Napier University. Since then, I have worked for various events and festivals, as well as producing small-scale theatre shows in Manchester. I run a development scheme for young theatre makers as well as managing a food and up-cycling business.
I have always been passionate about cultural exchanges and getting to know other cultures and traditions; I have lived in several countries and have taught French, German and English to private students as well as tutoring students during my BA degree in Weimar. I look forward to welcoming you to the Deutsch Center's Friday Conversation Clubs.
Ulrich Grooten
Teacher
I come from Aachen, a city on the Dutch-Belgian border. Building on over a decade of seminary teaching experience in Northern Italy, I have worked for the past four years as a teacher of German language and literature. As a qualified Alternative Health and yoga practitioner, I have devised and promoted a number of bilingual courses on natural health. Currently I am reading a BA in Cultural Sciences in Manchester, and tutoring German in a private capacity. I enjoy drawing on my international background to further my understanding of different cultures.
Xenia Seddon
Teacher/Freitagsklub
I am a German national from Munich. I relocated to the North West of England 15 years ago to study accountancy with the Chartered Institute of Management Accountants. Because of my expertise in languages, I was always able to achieve employment with international blue-chip companies working within the finance industry. I have also previously worked as a translator in Barcelona and also in the south of Spain.
Knowing how important languages are whilst raising my daughter bilingual, has enhanced my interest in the subject further, so I have decided to change the direction of my career into practical teaching of both adults and children.
I look forward to welcoming you to our Friday evening conversation club.
Nicole Neik
Teacher/Freitagsklub
Hello there! Originally from Berlin, I moved to beautiful Manchester just this January. As a student of English literature, I have always loved languages. I have lived in various countries all my life and am very passionate about getting to know other cultures;as languages are a key to doing that, my interest in language teaching was sparked. I have given private tuition in English and German for years and currently work at the German Department at the University of Manchester, where I give private tuition, supervise practice meetings in small groups and teach seminars.
Lea Laura Heim
Teacher/Freitagsklub
Having moved from Berlin to Manchester in the beginning of the year, this beautiful city and its lovely people have already won my heart. I'm originally from Hannover, one of the greenest cities in Germany, where I completed my vocational training as a social care worker. After working for a while, I completed a degree in German Literature and European Ethnology. Currently I am doing a master's degree in literature, philosophy and aesthetics and came to Manchester to conduct research for my thesis on children's literature and to work for a young and progressive theatre company. I have been interested in other cultures since a very young age and enjoy to get to know some of them through traveling and living abroad. I started to learn Turkish when I spent a semester in Istanbul and am still working my way through this very challenging language. I'm looking forward to chatting with you in German at the Freitagsklub.
Prudence Clarke
Blog and Social Media
I was born in North Manchester where I spent my formative years. After leaving to study fine art and aesthetics at university I returned to set up my home in a village close to Manchester's thriving centre.
I home educate my three children and I am an active member of Manchester's home education network. I've have written extensively about home education and continue to do so in my daily blog. Although not a German speaker I am looking forward to learning the language with the Deutsch Centre.