International German Language Summer School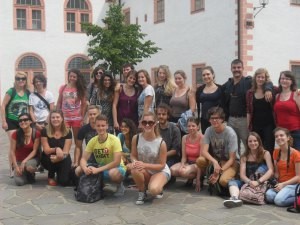 Every summer the University of Chemnitz, Saxony, organizes an international summer course, where participants from across the globe come together for four weeks to practice their German language skills and learn more about the culture.
This year's summer school will take place from 7th August to 30th August.
For full information and to register for the course, please visit the University of Chemnitz's website:
There is funding available for undergraduates and postgraduates of all disciplines, with at least intermediate German language skills.
Information evening: Freitagsklub, 17th February 2017 from 6.30pm - 8.30pm (in German)
Have a look at the experiences of two Deutsch Centre Students, who went to Chemnitz in 2014